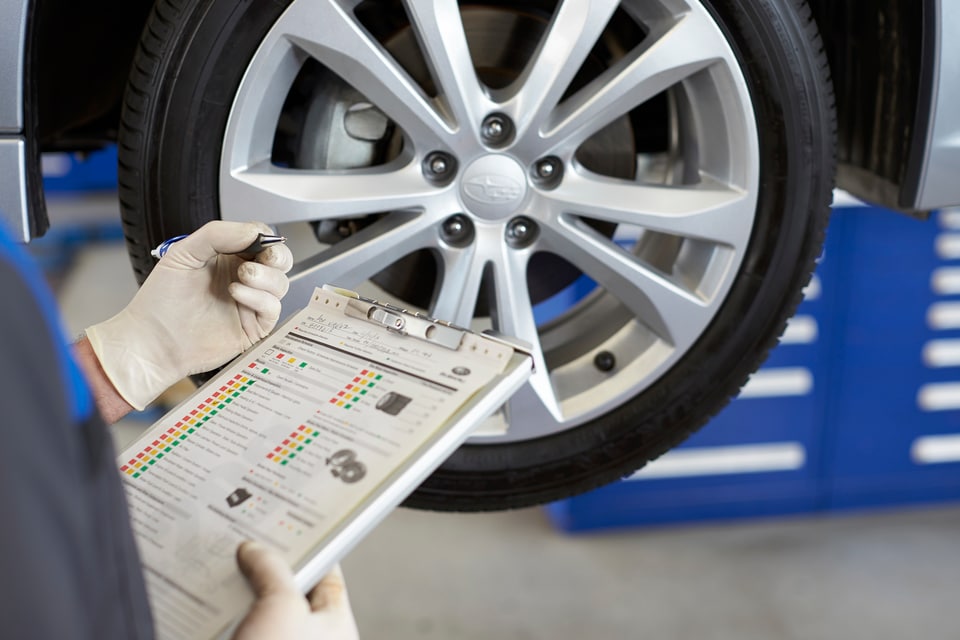 ​
Winter tires are incredibly helpful when it comes to navigating cold, snowy, icy roads. Their soft rubber and deep, wide tread patterns make them invaluable during harsh Maryland winters. But what do you do when it's time to switch your winter tires out for all-season or summer tires? When is the right time and what happens if you leave winter tires on too long? At Bel Air Subaru, we're here to provide answers to your tire questions!
When is the right time to switch out winter tires?
While there isn't a concrete cutoff date for changing out your winter tires for a set better suited to handling warmer weather, many drivers keep winter tires on from late November when snow starts to fall until early spring (typically early April). Generally, when temperatures consistently remain above freezing and snow is more likely to melt than blanket the earth anew, it's a good window in which to make the switch.
Why can't winter tires stay on all year?
Winter tires feature a softer rubber compound than their warm-weather counterparts, making it easier for them to grip the road and find traction even when the pavement is cold and snowy. Unfortunately, this same feature is what makes winter tires wear down faster if you drive on them during the warmer months. To maximize the lifespan of your winter tires and make sure they don't wear down prematurely, it's important to switch them out promptly when the weather warms up.
Contact Us with Questions
If you have any questions about switching out your winter tires near Glen Burnie, Baltimore, and Cockeysville or you would like to set up an appointment for our team to make the switch for you, feel free to reach out to us!